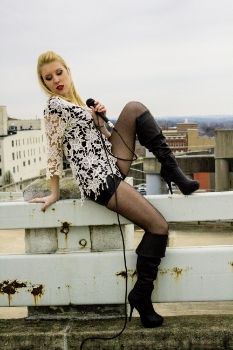 Miss Sarah Elizabeth Ford.
21 years old.
Born in Lancaster, Pennsylvania.
Taken.
Chasing my singing dreams to the end of the earth. (Trust me, I've got some pipes)
In love with my music, MacBook, Fiat, food, penguins, Lady Gaga, videography, reading, tattoos, makeup, shoes & all kinds of random things.
Needless to say this is a random blog.
Slightly ridiculous, a bit shy, maybe a little insane & always appreciative of a good sense of humor.
Open-minded and friendly to all.
Welcome to my life.